Seneca Lake Restaurant,
Winery & Tasting Room
Serving brunch, lunch & DINNER
Ryan William Vineyard at the Tasting Barn is located on the Seneca Lake Wine Trail in the Finger Lakes (FLX) of central New York State, minutes from Watkins Glen, the town of Hector, and the village of Burdett.
A short drive from Ithaca and Trumansburg, our wine tasting room -- known as the Tasting Barn -- is home to a restaurant and cafe, serving tapas-style snacks, brunch, lunch, dinner, local coffee, and fresh made-to-order farm-to-table (aka farm-to-fork) local food.
We pair the highest quality wines from our own 100% estate-grown vineyard and winery, specializing in dry red wine and European varietals, including Chardonnay, Riesling, Pinot Noir, and Cabernet Franc.
Also check our calendar for local dinner music & events!
SUMMER
Tasting HOURS
Friday & Saturday
1o:00am - 6:00pm
Sunday - Thursday
10:00am - 5:00pm
kitchen hours
Wednesday through Monday
10:00am - 4:00pm
Saturday
10:00am - 5:00pm
Kitchen Closed Tuesday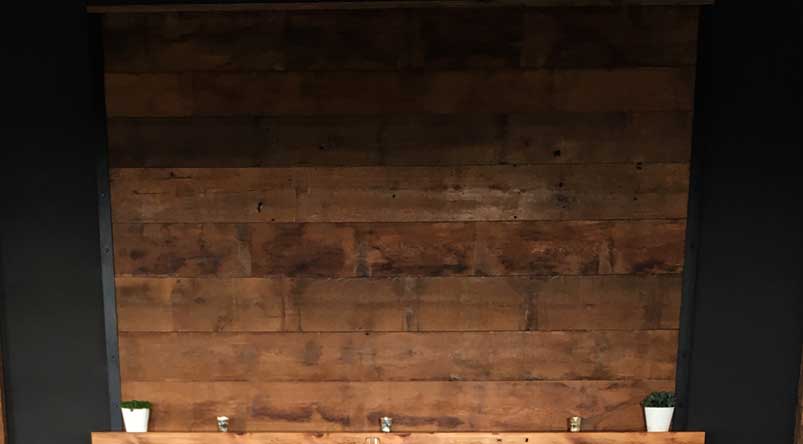 Our cafe offers a selection of locally sourced, farm-to-fork local food, coffee, and our 100% estate-grown wine.
On and off-site catering available. Please contact us for further information, and to discuss all the options we can offer to fit your individual needs.
Menu is subject to change.
Tapas-Style SNACKS
fresh made-to-order farm-to-table local food
The Tasting Barn on the eastern shore of Seneca Lake near Watkins Glen in the village of Burdett serves as the tasting room for Ryan William Vineyard, a 100% estate-grown and bottled (What does that mean? The winery owns the vineyard!) farm winery who's vineyard and wine-making facility are located three miles north in Hector, New York.
Tastings, flights, glasses, bottles, and food pairings of our varietal wines are all offered, which present you with the opportunity to taste wine from one of the highest quality growers and producers in the Finger Lakes region (FLX #FLXwine).
Located 25 mins from Ithaca, NY, and minutes from Trumansburg, NY, Ryan William Vineyard at the Tasting Barn is optimally situated in the heart of the Finger Lakes on the Seneca Lake Wine Trail.
Because we specialize in dry red wine, you can expect to taste our Pinot Noir, Merlot, and Cabernet Franc (Cab Franc), but also to experience our signature white wines: Chardonnay, Grüner Veltliner, Gewürztraminer, and Riesling.
OUR SENECA LAKE WINERY & WINE TASTING ROOM OFFERS:
Grüner Veltliner
Dry Riesling
Riesling
Gewürztraminer
Chardonnay
Pinot Noir
Merlot
Cabernet Franc
Select Late Harvest Wines

FOR MORE INFO ON OUR 100% ESTATE-GROWN FINGER LAKES WINES
Live Local Music, Dinner & Special Events
Ryan William Vineyard at the Tasting Barn has fast become a place where Finger Lakes' locals look for music on the weekend.
For live local music and shows near Watkins Glen, Ithaca, and Trumansburg, check our calendar below for events at our Tasting Barn venue. Our special events schedule includes local/regional bands and music artists, special brunch offerings, Wine Club releases, and wine-pairing dinners.
March 16th & 17th / 10am - 4pm / St. Paddy's Day Weekend Brunch
April 21st / Easter Sunday / CLOSED
April 27th / 6:30pm / Ode to Spring Wine Pairing Dinner - Call for Reservations
May 4th & 5th / 12pm - 3pm / Summer Wine Club Release Event
May 12th / 10am - 3pm / Mother's Day Brunch at Ryan William Vineyard - Call for Reservations
June 15th / 6pm - 9pm / The Burns Sisters Band - Local Live Music
June 22 / 6:30pm / RWV Reserve Wine Pairing Dinner - Call for Reservations
July 13 / 6:30pm / Dinner in the Vineyard - Call for Reservations
August 24 / 6:30pm / Summer Garden Bounty Dinner - Call for Reservations
September 28th / 6:30pm / Harvest in the Finger Lakes Wine Pairing Dinner - Call for Reservations
Stay Tuned, More Events to Come!
Our Best Finger Lakes Wine in a Restored Barn
Located on the eastern shore of Seneca Lake in one of the Finger Lakes' most beautiful destinations, the Tasting Barn was initially designed as a Canted Queen Post Barn, used as a horse stable, and to store hay and grain. This original historic structure was built between 1865 and 1870, and was later modified in the 1950s to encompass a milking parlor.
The barn was held in an estate for decades, and tragically fell into a state of disrepair. Luckily, the property was repurchased before the barn collapsed, and the framework was disassembled in 2014.
Between 2015 and 2016, the original timber frame was restored and reassembled in its current location so as to become one of the great restored barns of New York State. Finally, this timeless structure, with its exposed, original timber frame, was opened to the public as the Tasting Barn in 2016.
We'd like to hear from you
Want to discuss an upcoming event you'd like to have at the Tasting Barn? Questions about our wines, food, or menu? Send us a short inquiry with the form below.
find us
4156 State Route 414
Burdett, NY 14818